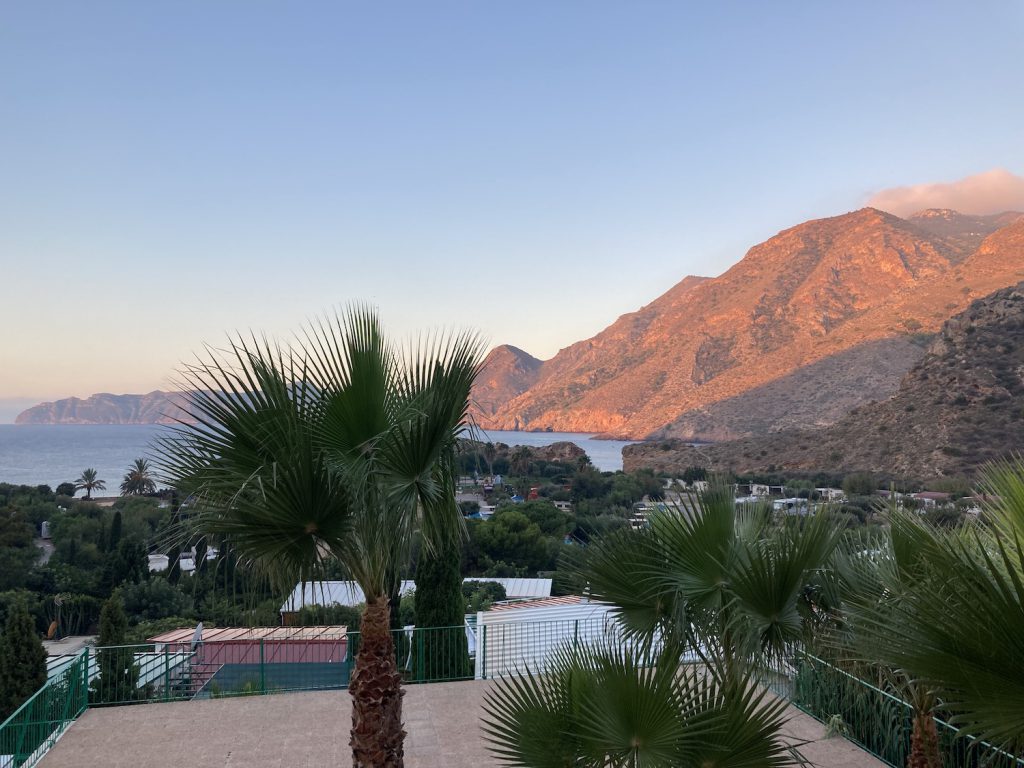 If you had told me when I last left Spain's loveliest Naturist resort that two years would pass before I visited again, I would not have believed you. I guess we can all say that about how life turned upside down.

Sheryn and I made that long-awaited, yearned-for return last week. We enjoyed especially good weather, with wall-to-wall sunshine every day—such a joy in late October. It was hot enough to make the shade a necessity. Rain fell only one afternoon in the week and only then for an hour or so.

We were greeted by our wonderful colleagues and friends at El Portús, with a warmth equal to the temperature, as though we had never been away. We spent a lot of time with them, catching up on all manner of subjects.

El Portús as a destination offers so much, with its own beach, two swimming pools and two restaurants (note that only one of each is open in each season). The winter pool has an improved access, with an extra step and new handrail. The on-site shop is under new management, and it has been renovated and expanded. We were delightfully surprised by the volume of stock and expansive choice. The Hacienda Montalvo studios have new window blinds and very comfortable sofas. Some still have a sofa bed if required. The spa is always a delight.

Finding a little time to relax ourselves we took to swimming at El Portús in the sea every day. The fish swimming around us without concern of our intrusion into their shallows, and with only goggles on we felt enveloped by the beautiful underwater scene. One morning we swam at sunrise, and from the sea we experienced the spectacle of the mountains turning red as the sun rose, close up. That scene is something I will never tire of seeing.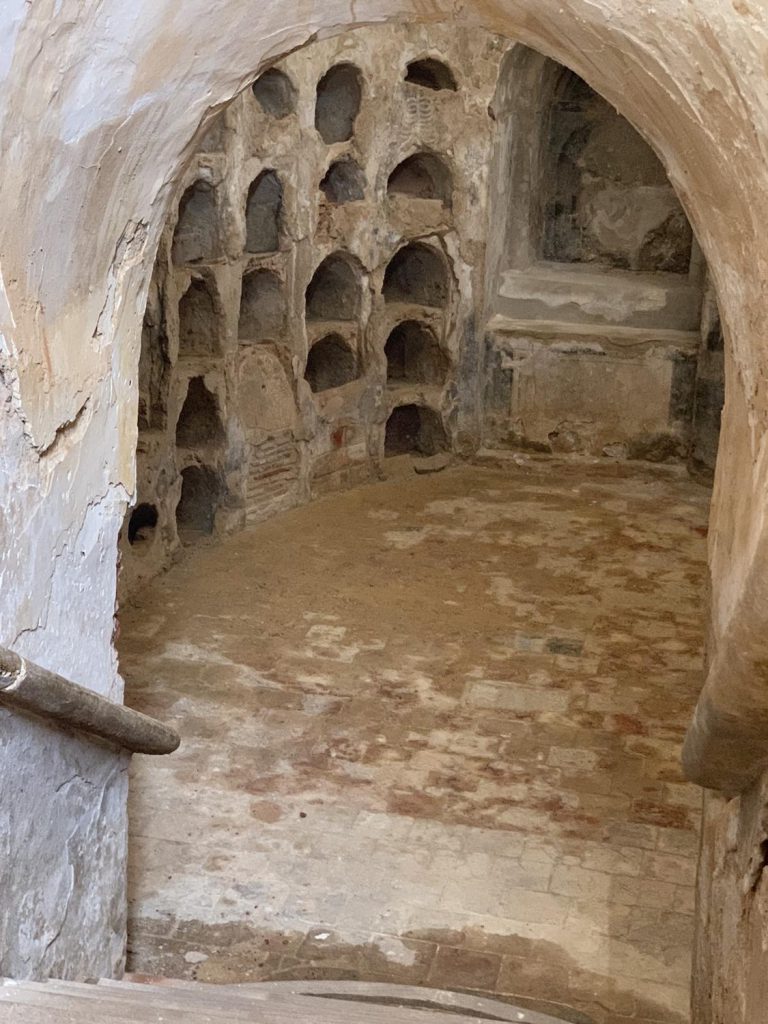 We're looking forward to hosting our group holiday next May and took the opportunity to research a few places for the trips that we will arrange for our guests. This included a day in Cartagena, where we walked around in the sunshine and visited three historical sites we've not seen before – the Punic wall and crypt, Augusteum—a Roman temple, and Casa de Fortuna—a Roman villa, beautifully preserved. Other places of interest for the group include the Roman Theatre and Forum, Spain's national underwater archeology museum, a 15th century castle on a hill and the civil war refuges.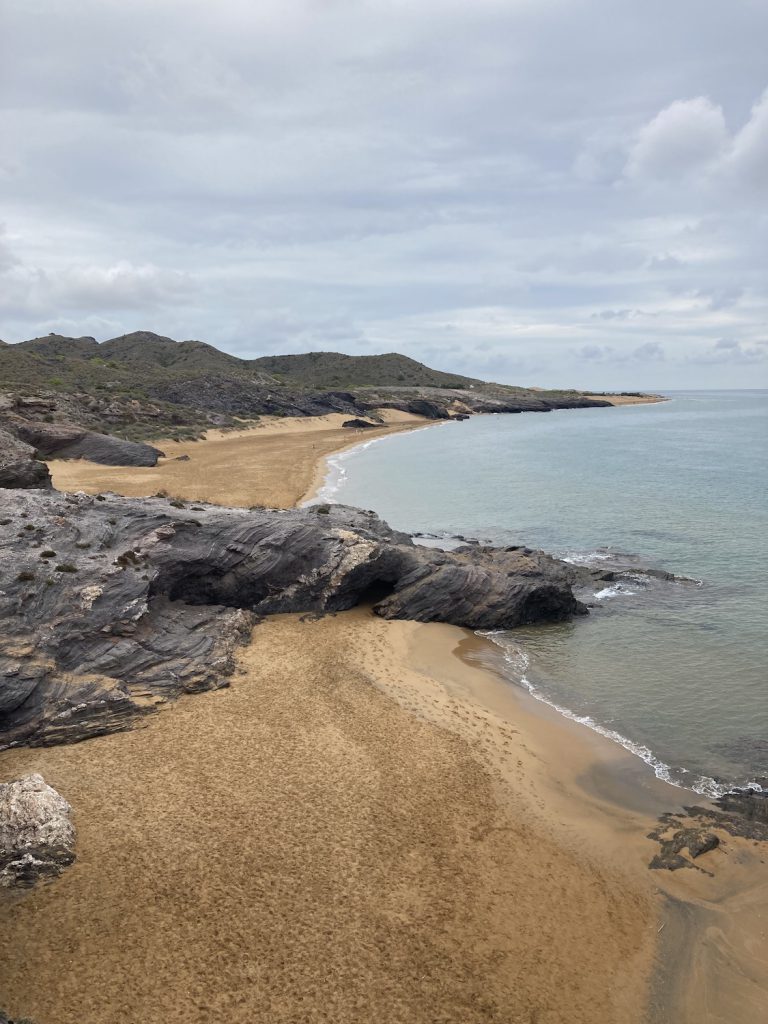 About 45 minutes drive away is the beautiful, rugged nature reserve of Calblanque with its seven sandy beaches where being naked doesn't seem to raise an eyebrow, It's a must for those who enjoy walking, rocky terrain and feeling at one with nature.

On the last evening as the sun retreated and the mountains turned black with the night, the moment was tinged with sadness, as we asked ourselves, when will we be back? Not soon enough.

We now have rates for 2022 and will be pleased to quote you for the holiday of your dreams. We don't publish prices because there are four types of accommodation, five different seasons and discounts depending on the length of your stay.

Incidentally, we did not find the process of travel too arduous, in spite of Covid. Both the UK and Spanish governments require travellers to take action. The requirements do change and so do not rely on what we are saying here but we:
Purchased a two-day test to take on our return
Completed a declaration about our Covid situation on the Spanish government website
Completed a passenger locator form on the UK government website two days before coming home.
Took the two day test and sent it off.
The airports in both countries were very efficient – and masks are required throughout the journey including the flight. We were asked to show evidence of our vaccinations often. In Spain, all shops and restaurants require masks to be worn, and most people wear them in the street too.